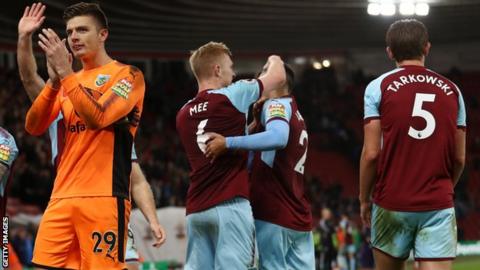 Burnley goalkeeper Nick Pope and defender James Tarkowski deserve to be talked about as possible England call-ups, says Clarets manager Sean Dyche.
Tarkowski and Pope were watched by England boss Gareth Southgate during the 2-1 win over Everton on Saturday.
"It's nice to see our players laying down markers to be thought about," Dyche said.
Burnley are seventh in the table and the players, both 25, have excelled in the club's best Premier League season.
Tarkowski has come into the defence following the departure of England international Michael Keane to Everton last summer, while Pope has performed well since Tom Heaton – who has also been capped by England – was injured in September.
England have friendlies against the Netherlands and Italy later this month and the pair are under consideration for a call-up, alongside two other Clarets defenders – Ben Mee and Matthew Lowton.
Midfielder Jack Cork is hoping to retain his place in the squad after winning his first cap against Germany in November.
"I respect Gareth Southgate and speak to him – but I don't always speak to him about the players here," Dyche added.
"If he asks my opinion I'll give it, but I do respect it's very difficult to choose the right players in a squad, whether it's a friendly or a tournament.
"They are certainly candidates to be spoken about. Cork as well. Mee and Lowton are on the periphery. People mention their names – it's good for them and good for us."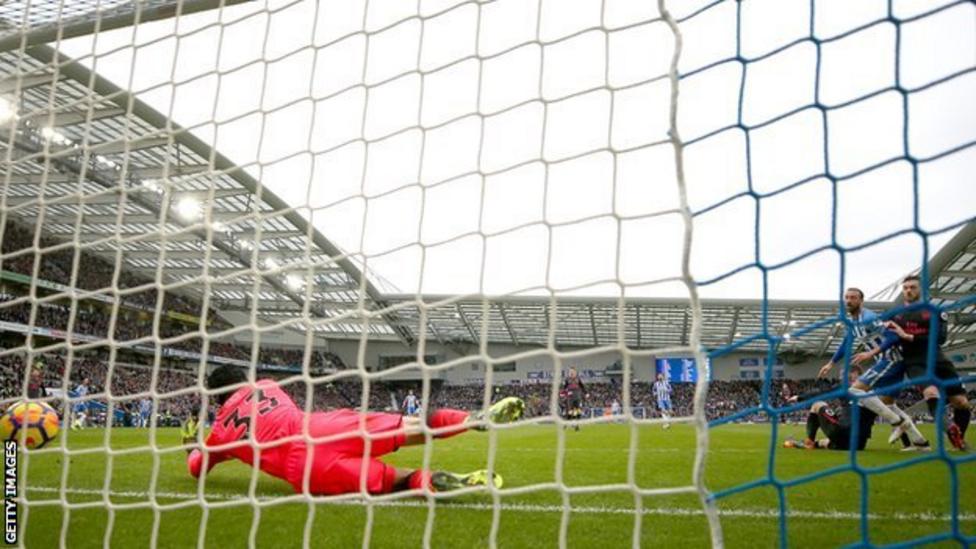 Meanwhile, Brighton manager Chris Hughton has outlined the merits of including Glenn Murray in the England squad when it is announced next week.
The 34-year-old forward has scored eight goals in his past 10 games, including the Seagulls' second in their 2-1 victory over Arsenal on Sunday.
"Glenn has always had the know-how on how to score goals but in a very competitive division where on a lot of occasions chances are going to be hard to come by," Hughton said.
"The hard work he puts in for the team, his running ability, his competitiveness, allows him to get goals – so, for us, he's been excellent."