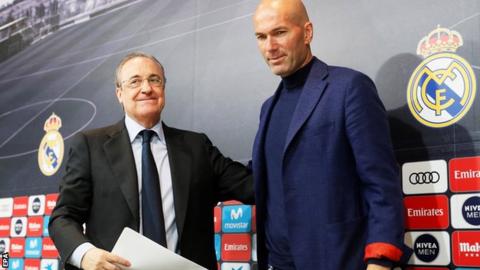 He left as he arrived, and as he had spent the last two-and-a-half years: with dignity.
Zinedine Zidane's decision to quit Real Madrid just five days after leading the team to their third consecutive Champions League title has thrown the Spanish giants into turmoil.
Los Blancos president Florentino Perez was obviously stunned by the decision, which Zidane delivered with a notably open and revealing news conference on Thursday lunchtime, and now the Bernabeu top brass have to work hard and work fast to identify and pursue their preferred successor to the Frenchman.
The Spanish media was also taken aback, conveying a reaction of amazement: an article on Marca's website claimed the news has "hit the dressing room like a bomb", while El Mundo stated "the club have never believed there could be a better captain for such a difficult ship".
Here BBC Sport reflects on the reasons for Zidane's exit and what it means for the reigning champions of Europe?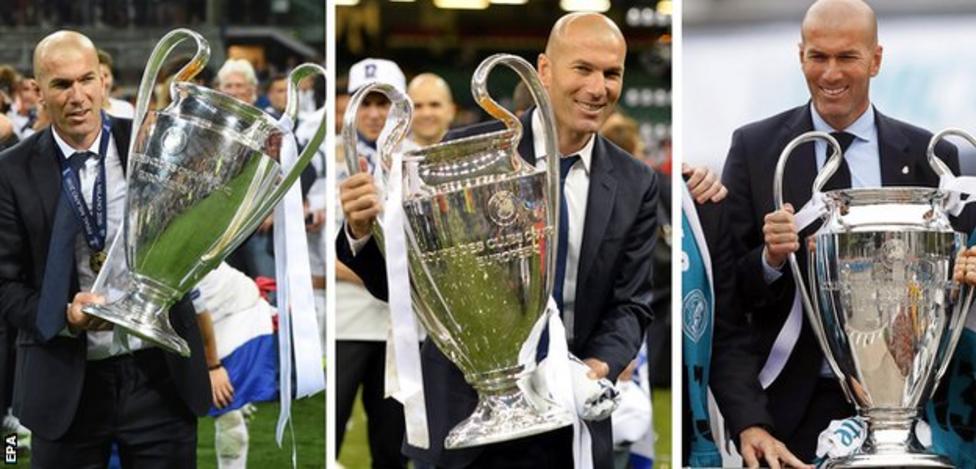 Yes. The news clearly came as a total shock to Perez, who spent much of the news conference sitting at Zidane's side with a vacant expression on his face, as though he was struggling to believe what he was hearing.
Perez announced that Zidane had only told him about his decision the previous day, and the outgoing coach revealed that the only member of the playing squad he had spoken to personally was club captain Sergio Ramos.
Zidane was unusually and commendably honest about his reasons for quitting, admitting he did not see clearly how he could keep the team winning next season, and repeatedly stating his belief that the team needs a "new discourse" as well as underlining the intense pressures and demands of the role.
He did not reveal when he had come to the conclusion that he should leave, but there were a couple of clues: when he was asked to identify his worst moment in charge, Zidane had no hesitation in pinpointing the Copa del Rey exit against Leganes in January.
And the last question he faced – before exiting the room and the club to a warm round of applause – asked Zidane whether winning his third consecutive Champions League title a few days ago convinced him that now was the right time to go. Zidane smiled ruefully, and responded: "Maybe. Maybe, yes."